Welcome to the Minnesota Chapter
of Lambda Alpha International
Join LAI-MN for a Presentation and Private Viewing at Hennepin History Museum on Wednesday, May 4
Hennepin History Museum is hosting two exhibits of great interest to LAI-MN members, and we invite you to join us for a private event where we'll hear from Greg Donofrio, PhD, director of the Heritage Studies and Public History Program at the University of Minnesota's School of Architecture and College of Design; and Ernest Lloyd, PhD, who recently retired after a nearly-forty-year career at the Minnesota Department of Transportation and wrote his dissertation about freeway construction in South Minneapolis.
Donofrio and Lloyd were members of the team, with HSPH students and community collaborators, that co-curated the "Human Toll" exhibit. After their presentation, we'll get a private showing of "Human Toll: A Public History of 35W."
"Human Toll" illustrates how freeway construction destroyed and divided Black communities across the U.S., amplifying the effects of systemic racism still felt today. 
A second exhibit will also be open to us: "Separate Not Equal" commemorates the Hale and Field School pairing that sparked desegregation efforts throughout the MPS district.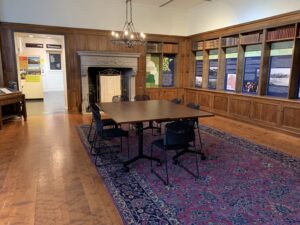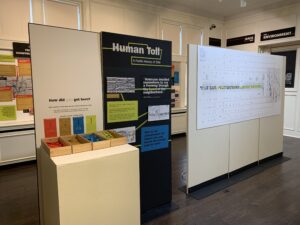 Hennepin History Museum is at 2303 Third Ave. S., Minneapolis. There is a small surface parking lot and plenty of street parking. 
On Wednesday, May 4: 
3:30 p.m.   — Doors Open
4 to 5 p.m. — Presentation by Greg Donofrio
5 to 6 p.m. — Museum viewing with drinks and light snacks
$25 for LAI Members and $25 for Guests
Lambda Alpha International (LAI) is the global network for distinguished professionals in all fields related to land economics and the use and development of land. LAI is committed to promoting best practices and making a difference in our communities. The 2,000-plus international members of LAI make valuable connections locally and with peers worldwide. The Minnesota Chapter offers thought-provoking programs and activities with top speakers, relevant forums and networking events.